While they are often overlooked in the search for the best tractor and the most powerful engine, tyres play a key role in your farming work. They are the main link between your machine and the soil, they guarantee your security, facilitate a better yield and improve your working conditions.
However, to buy the best farming tyres there are a few things you should take into consideration to avoid potentially costly errors. To help you prepare for this purchase, here are some guidelines to follow.
1. A low interest loan is sometimes better than paying cash for your farming tyres
If you are looking into buying farming tyres, there are advantages to buying on credit, if you manage to find a low interest loan.
In this case you will increase your immediate profitability by spreading out the expense over several months. What's more, this loan will allow you to buy top quality equipment, new hi-tech tyres which will maximise your savings on fuel, reduce the time spent working in the fields due to improved motricity and optimise your yield by reducing soil compaction. This will compensate for your loan repayments. Check out the range of possibilities and options provided by farming tyre manufacturers.
If you buy 4 tractor tyres, the loan could be repaid over two years. In this case, your monthly instalments would be small and partly compensated by your savings on fuel.
2. Should you choose between a new tyre and a used tyre?
If you are trying to save money, you may be tempted to choose between new or second-hand tyres. You may be tempted to choose used tyres as they would most certainly be less expensive to purchase. However, when you examine the figures and look closely at your long term investment strategy, the solution of a 24 month low-interest loan, as mentioned in the previous paragraph, works out less expensive and would enable you to buy more hi-tech tyres than second hand tyres which won't last as long.
There are numerous advantages to this strategic solution:
The chance to buy top of the range equipment without tapping into your working capital.

Immediate and lasting savings on fuel.

Increasing your tractor's load capacity by choosing a tyre with higher technology.

Better financial management with low and regular monthly repayments.

Removing the risks related to the use of second-hand tyres (breakage, wear, spinning…).

Better preservation of soil quality and thus increased productivity and yield over the long term.
3. How to choose which type of tyre to buy: VF? IF? Standard tyres?
There are 3 different tyre categories:
Standard tyres with traditional radial casings.
---
Tyres with IF (Increased Flexion) casings.
---
VF (Very high flexion) tyres.
---
Standard tyres are the most commonly found among tractor dealerships. Using them requires certain precautions, including constant adjustment of tyre pressure. With a traditional casing it is mandatory to adjust the tyre pressure when you change from a field surface to a road surface.
To avoid these obligations, choose IF or VF tyres. These tyres combine flexibility, technology and solidity. An IF tyre can carry 20% more weight while a VF tyre can carry 40% more.
The VF tyre is designed to drive on road surfaces using low pressure (optimum pressure for use), you eliminate the need to adjust the pressure between field and road.
Additionally, it is not recommended to combine tyres with different technological norms on the same machine. Doing so would create an unbalance, causing problems with the driving trajectory, increasing the risk of accident.
4. Which type of tyre should you choose for mixed livestock farming?
Mixed livestock farming involves a multipurpose use of your tractors
This activity requires intensive work in the farmyard: livestock management, feed management, cleaning operations, building maintenance.
As such, it is important to use a suitable tyre. You must choose a reinforced tyre with a high inflation capacity, capable of carrying a considerable load. Opt for a tyre with a reinforced casing and a profile adapted to manoeuvrability constraints, with a specific combination of resin and rubber on the treads.
To get the best traction for work in the field, choose a tyre with longer crampons or lugs. These elements reduce the risk of spinning and increase the tractive capacity. Choose a tyre with a reinforced casing which can work at a low pressure and carry a heavy load.
To make your choice easier, consider the new generations of tyres designed to be more versatile (for example the VX Tractor). These tractor tyres are perfectly suited to mixed livestock farming.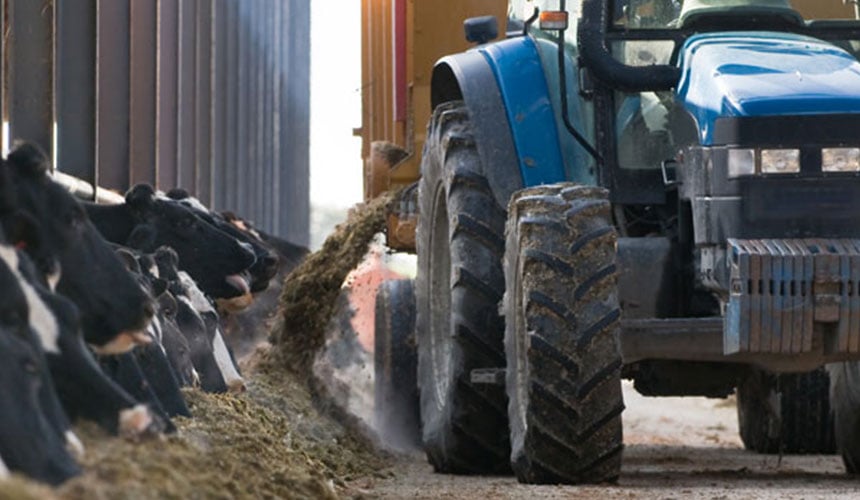 5. Which tyre for your tractor with a mounted sprayer?
You can choose to use standard tyres or narrow tyres
The first option will provide more driving comfort. A standard tyre is wider and has more contact with the ground. It is more effective for absorbing knocks and vibrations while the tractor is driving. It is sometimes necessary to choose a standard tyre for crop treatment to facilitate the passage of the vehicle when the soil is very wet, however, this will dramatically alter your productivity by squashing a proportion of your crops.
While a standard tyre provides additional comfort, narrow tyres are more functional, perfectly adapted to passing in between the crop rows without creating damage and therefore better for your yield. If they are equipped with the latest technologies for use at low pressure, they will protect the topsoil by reducing compaction. Moreover, these models can carry a heavier load than standard tyres.
To simplify your choice, choose a VF technology tyre reinforced by a steel ring.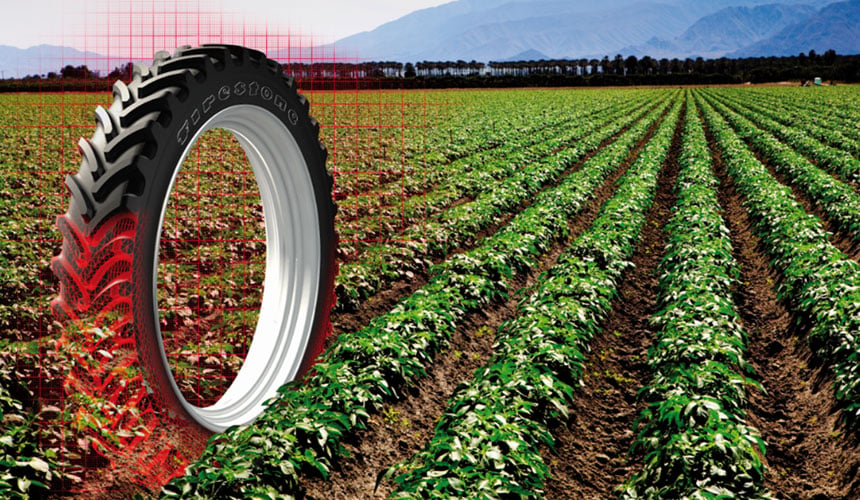 6. Which tyre to choose for harvesting?
During harvesting, achieving good tractive force while avoiding soil compaction requires using the harvesting tyres with the best technology.
To benefit from maximum traction, choose harvesting tyres which use a CFO technology and an IF/VF technology. These tyres avoid soil compaction and make it easier to control your farm machinery thanks to reduced tyre pressure. A less inflated tyre also provides more contact with the ground and therefore digs less into the soil. All these advantages together reduce rolling resistance and protect your yield.
By choosing low pressure VF harvesting tyres with a sturdy casing you can increase your load capacity by up to 55%, which is not the case with a standard tyre. This capacity allows you to work without production downtime between trailer rotations, while optimising control over the machine on sloping ground.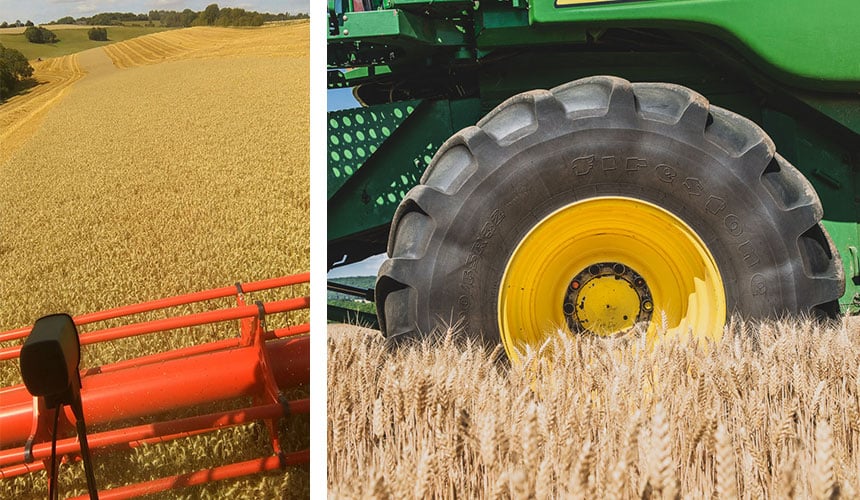 7. Which tyre should you choose for viticulture or arboriculture?
Viticulture is a specific type of culture as vines require really good preparation. The longevity of the vine stocks requires the use of perfectly adapted tyres. Vines are particularly sensitive to soil compaction. The main diseases impacting vines are spread from the soil and the best way to avoid them is to have a soil that is clean, light and well aired, to encourage living organisms and better exchanges between the soil and the roots.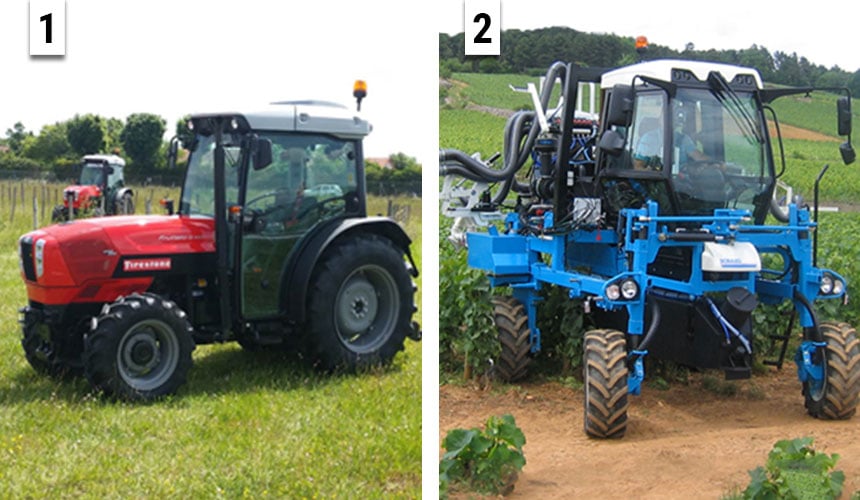 There are 2 types of vineyard planting:
1. Wide planting (1.80 to 2m) Alsace, Provence, Roussillon.
2. Inter-row planting (1.10 to 1.50m) in Champagne, Burgundy, Anjou and Bordeaux.
---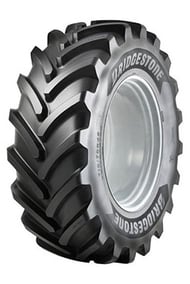 Whether you're working with vines or trees, you should be looking at low pressure tyres. These models can spread out the load evenly, thus respecting the living organisms in the soil by avoiding compaction.
Note that with these tyres you can get a specific adjustment for optimal pressure to avoid the risks of damaging the soil.
As well as this, adopt some good practices to preserve your soil, such as: planting grass or air the soil by tilling…
8. Which tyre to choose for forestry work?
There are technical aspects to forestry work which require the use of specific tyres. In this demanding environment, materials have to cope with a lot of difficulties: knocks, spinning, sharp stones or branches, which require tyres to be particularly sturdy with increased traction to simplify the machine's movements.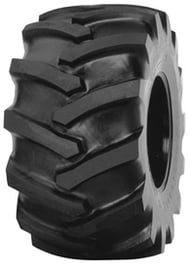 To facilitate your activity in forest environments, choose tyres which have been specifically designed for forestry work.
This type of tyre is less likely to split thanks to their steel belt and reinforced rubber protection which protect the bead heels and the sidewalls from scrapes and knocks. Due to the length and shape of their lugs, forestry tyres maximise tractive force to limit spinning, an advantage which is particularly important in this working environment.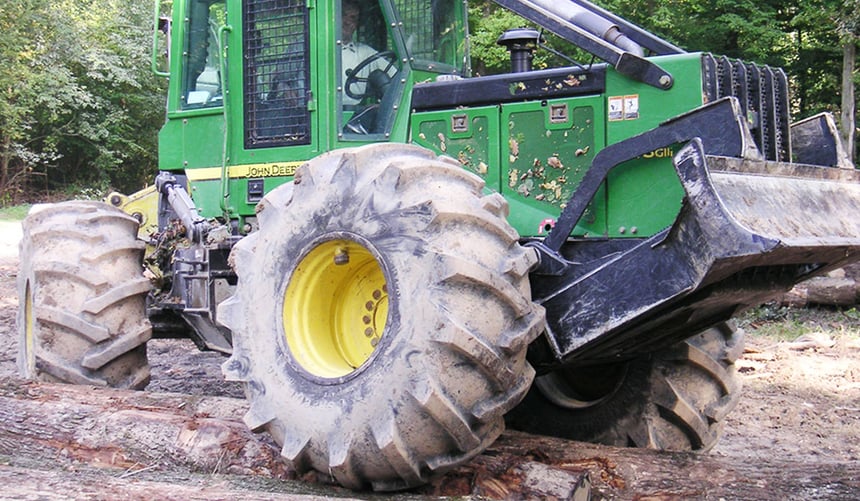 9. Which are the best tyres for trailers?
Before deciding on a specific model when changing your trailer tyres, consider the load that you will need to carry and the maximum weight that your future tyres can carry.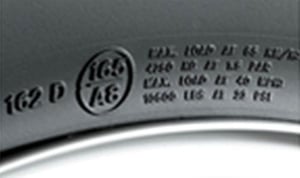 The load index is indicated on the tyres. It is generally the figure written in small letters and is a number between 70 and 200. This value is the index corresponding to the load bearable by your tyre at a certain speed. The speed rating is often written in small writing beside the load index, it is a letter or a letter and a figure.
If you know the maximum load capacity for your trailer, you can make a quick calculation of these values to find the most suitable tyres.

The tare weight of the farm vehicle: find this in the manufacturer's reference documents (Front axle Weight, Rear Axle Weight). (P Tr AV, P Tr AR)
Weight of front ballast M1: or of the tool if necessary.
The weight of the rear mounted tool M2: manufacturer info.
D1: distance between the centre of the front axle and the middle of the front ballast (M1).
D2: distance between the middle of the rear mounted tool (M2) and the middle of the rear axle.
E: distance between the middle of the rear axle and the middle of the front axle.
To understand the correspondence between the ratings and the actual weights or speeds you can refer to the load index and speed rating tables provided by the manufacturers.
After purchasing, don't forget to adapt the pressure according to the manufacturer's data. When using, adapt your tyre pressure regularly depending on the type of soil. Incorrect load assessment and poor load distribution are the main causes of fatigue to the sidewalls of radial tyres and of irregular wear to diagonal tyres.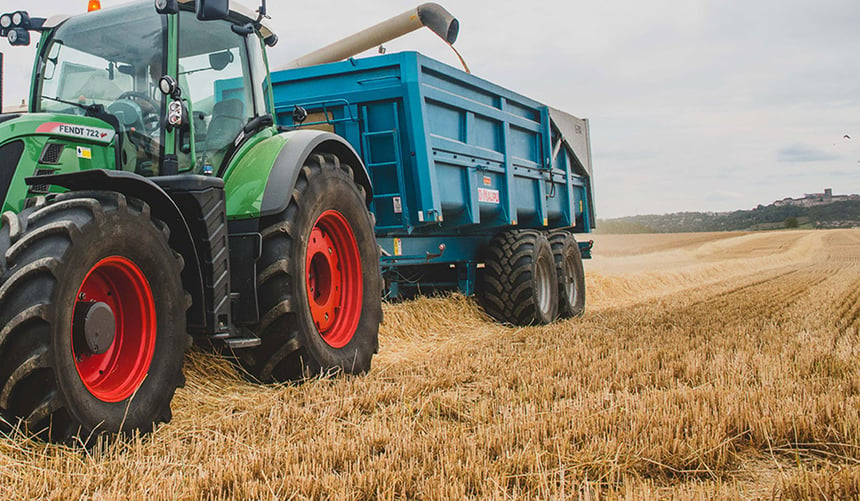 10. A few things to take into consideration when choosing a tyre
To be sure to make the best choice for your farming tyres, consider these 4 points:
Check the technical specifications of your tyres and what they mean. To help you, we have written an article which explains the vocabulary specific to tyres.
---
Then determine the role of your future tyres for each of the activities on your farm.
---
Make an inventory of your existing equipment and their constraints: fuel consumption, wear, damage, types of soil and types of use…
---
Finally, check out any opportunities to buy your tyres affordably without compromising on quality: special offers from well-known brands, attractive financing arrangements…
---
The Bridgestone-agriculture.eu blog is written and checked by tractor tyre experts who are available to provide the advice you may need about farming tyres. They can help you to maximise your productivity with information on all tyre related subjects: Farming tyre technical data – Agricultural tyre performance – Advice on agricultural tyre pressure – Soil compaction solutions – Sprayer tyre pressure – Why and how to ballast your tractor tyres – etc…
To take it a step further and improve your farm's profitability, the tractor tyre experts have prepared a free, highly detailed eBook which explains the essential role of agricultural tyres on your productivity.
Most people who read this article have also read some of the following articles which are listed by order of popularity: